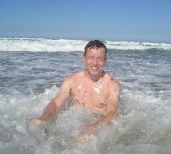 Some time ago we went on a little trip to Fuerteventura, a nearby island. The island was the absolute paradise for beach lovers. Gigantic white beaches and an ocean so clear! Together with some nice sunshine. In addition to the beaches the island does not have a lot to offer. There are lots of goats and you can eat some nice goat meat prepared in a traditional manner and there are some fishermen, but the most important parts of the island are the sun, the ocean and the beaches.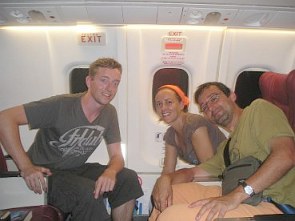 The trip on the airplane was very nice. There are small airplanes flying between the islands without jets but with old fashioned propellers.
From the airport we had to walk over the runway to our little plane and on the return trip we entered the airplane as one of the first passengers (thanks to my Dutch desire to arrive on time). This time we took our seats in front of the plane, which had two seats facing backwards, Yes, it was my first time flying backwards. The experience was not so special as I had imagined, and I only noticed a strange sensation during the landing which pushed me into my seat, but it was nice to be in the perfect spot for chatting with the stewardess. ;)
Here are some pictures of our weekend in Fuerteventura!