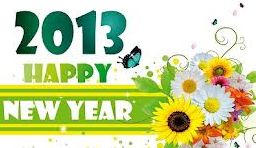 The year is almost past so once again its time for a review of the past year. We are still living in Las Palmas on the Canary island Gran Canaria. In January we got a nice visit from Kees and Nel which was great fun! Alex was really happy to see his grandparents again, and it was difficult for his to say goodbye. Later in the year we went home to Holland to visit brother Bert, Sally, little Annabel and Jack, grandpa Kees, Grandma Nel and a big part of the family.
In the beginning of this year we had some stressful times. Ana needed to undergo some surgery, and her bladder was removed. After the operation it took some time to get back to her normal self, but eventually she could go on without pain and without a very strict diet.
This year we also moved to a new home. We still live in Las Palmas, but now a little more in the city center and in a little bit bigger apartment. Also we now how our own parking space. 2012 was one more year in which the crisis was noticeable. In Gran Canaria there is an unemployment rate which is more than 30% and this is something you can notice. In July I also lost my job and ever since I've been a full time dad and looking for some new job.
Our little angel has gone through some tremendous development this year. He now has teeth and is walking around all the time. He knows Spanish and Dutch words. He learned how to swim. He dances! He likes to play hide and seek with us. He likes painting. In all being a parent has turned out to be a fantastic experience.
We wish everyone a very good 2013!