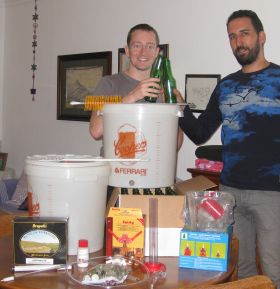 Una cerveza por favor. This is a much heard phrase in Spain. It is the way to ask for a beer and it is one of the first sentences I mastered when studying Spanish.
But… I will not be needing this sentence anymore because we are going to try and make our own beer. We already have a big package of natural ingredients, two huge plastic buckets a a lot more stuff. I look forward to making a all natural beer.
We need to think about a good name for our beer. Does anyone have any ideas?