Spam sucks so I made this dynamic post! Click to experience the spammers-revenge.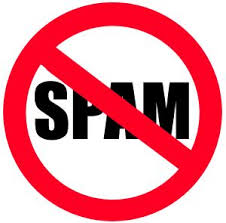 Every blogger knows the problem. 99,92% of all comments on this blog are fake. They are automated spam messages. But what can we do about this. All these comments are filtered and thrown away automatically, but still it remains a never ending steam of data. Around 180 useless comments a day, where the author advertises watches, climax-delayers, fur coats, adidas', anti aging products and you name it. Often in various unfamiliar languages.
I have participated with these practices from the wrong side of the fence. I was the (kind of) sender of huge amounts of spam. After a very short while I have see the light and stopped these nasty practices.
Of course the act of spamming comments all happens automatically. When a new post is published a big number of spam robots start trying to post comments. The comments are changed every time to make it more difficult to recognise when a comment is spam or not. The result is usually unreadable bad, but sometimes the spam gets through the layers of protection and then the goal is achieved. If 1 out of 11800 comments is actually published the objectives of the spammer are reached.
It is time for revenge, and that is why I created this fight-back post. Every time the text changes so spammers don't know they already commented on this post and they will keep on spamming forever. All the spam comment are automatically deleted, so I will just be putting the spam bots to work and that just might cost those spammers a little bit of extra cash. If this dynamic post cost the spammers 1.06 cents more my job is done.