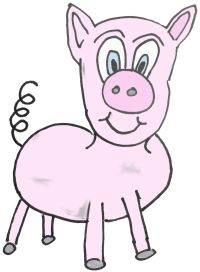 A heartwarming fairytale about Thomas, a brave young farmer, who develops a friendship with a strange unknown animal. However… his wife has other plans.
A tale about loss, intrigue, love, despair and happiness. An instant classic to read to your children which they will want to hear over and over.
An elegant, traditional story that will make you wonder why it was not written before.
Authors
Adrie Berg is a Dutch IT specialist with a positive mindset who efficiently conceptualizes his ideas. His background facilitates a structured flow of thought. His compassionate writing style is fluent, direct and graceful. His skill of verbalizing emotions is sometimes overshadowed by his tendency to accept the less then perfect.
Ana Sánchez de Abajo is a Spanish biochemical specialist with an phenomenal imagination capable of thinking outside the box. Her style is immersed, imaginative, abundant and poetic. Her talent to translate her clear-cut understanding of social concepts to content is enhanced by her strong natural desire for perfectionism.
The combination of these occasionally contrasting styles proved fruitful. A union that gave rise to a beautiful dramatic composition. Together these authors present this virtually authoritative fairytale about Thomas and his friend that will touch the reader in ways never thought possible.


Excerpt
The first chapter of the book.
The beginning
A long time ago …
Get it
To offer you the most competitive prices this children's novel is available online at the Lulu website.
For less then 8 euros you get to see a smile on your kids face when you read him or her this wonderful story about Thomas and Valentine.
Small print
Thomas and Valentine
ISBN: 978-1-4477-4310-1
June 2011
Written by Adrie Berg
Story: Ana Sánchez de Abajo
Realization: Adrie Berg
Inspiration: Greece, November 2010
This work is protected by copyright laws. All rights reserved.