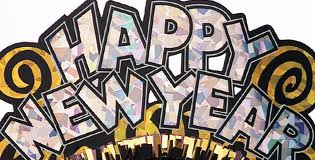 2011 was again a very busy year. The most impressive was of course Ana's pregnancy and the birth of our son Alex on the 15th of August. Just like his father he was born in the year of the rabbit. A beautiful baby which fill us with happiness and pride.
Alex is born in Alcala de Henares and weighed 2.500 grams. In a few month he has grown an incredible amount and for us as parents it is a fantastic experience. After his birth grandma Nel and grandpa Kees paid us a visit and a few weeks later we took Alex to Holland to introduce him to our family and friends.
After giving birth to Alex the mother had some issues. Ana recovered quickly from the caesarean, but after a while she was diagnosed with a large amount of rocks in her bile. It was a very painful experience and resulted in a few weeks in the hospital. Eventually she was allowed to return home with a very strict diet. Her bile had been infected and needed to cool down for it to be removed entirely in January or February.
This year we published our first children's story. The title is 'Thomas and Valentine' and it is a beautiful story about a young farmer, his wife and a strange animal. It is not so difficult to guess the strange animal if you look at the books cover. This children's book is ideal to read from and was written by Ana and Adrie. The book is available in Dutch and English. We are still working on the Spanish version. There are still some small errors in the texts but we are working on a new and better version. We thank everyone who has pointed us to errors in the stories.
Before Alex's birth we visited the Canary Island 'La Gomera'. A very nice island that is perfectly suited for nice nature walks.
We also had some issues with the richest man in the world, the owner of the IKEA. This is our neighbor and we pointed out to him that he should maintain his property a little better.
A lot of family and friends visited us here on the island. It was a good year. The year of the rabbit proved to be a very fruitful year. We wish everyone a very good 2012!