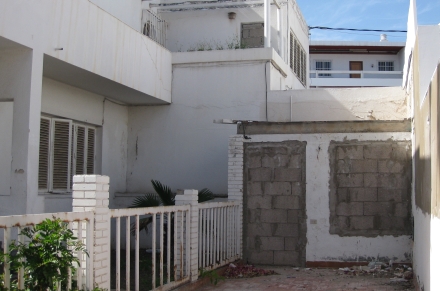 The building next to us is inhabited by two homeless persons. We usually have no problems, but recently this changed. The homeless felt that some of our friends were bothering them by smoking/talking on the balcony. The homeless told our friends to be quiet ("Shut up!"), so he could go to sleep at 6 o'clock at night in the garden of our neighbors. Unfortunately he met the wrong person, a friend with a very strong character and she started a discussion with the homeless.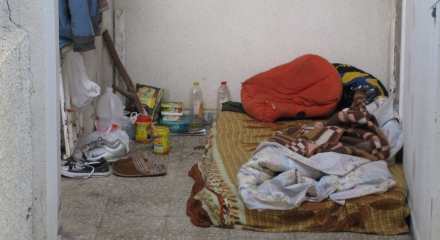 'We live here and we pay rent. You don't live where you are staying now', was the core of her argument. The homeless quickly replied that Las Palmas was a small city and that he would me meeting us in the street.
The shouting escalated and the police was called. But they didn't do anything. First someone had to be injured. Then our friend called the broker that was trying to sell the house (unsuccessfully because the house has been for sale at least the four years that we live next door). The broker told us the price was 1.400.000 euros. 1 million for the property, and 400.000 to make the property habitable. 'Well, that's just fine. We would love to have a look', was her reply. What followed were the details. The house has a special status (Werelderfgoedlijst) and should remain mostly unchanged and the house owner is … Ingvar Kamprad!



You are probably wondering who is Ingvar Kamprad, well, this is the person who in 2004 was the richest man in the world, and in 2007 one of the 5 richest persons! He has an estimated wealth between 33 and 51 billion dollars. Not bad at all.

Our neighbor Ingvar is amongst other things the owner of the IKEA. Coincidentally our house is filled with his products. Tuesday we've got an appointment to visit the house. Although we are very curious to see how this works out, we await the result. Probably the homeless will (at least temporarily) be asked to look for another place to stay.
It is strange that for almost 3 years we have been living next door to the richest man in the world, without ever meeting him. It's even stranger that the house of the richest man in the world is inhabited by people who have nothing.
Update: the story continues.