With Alex I made a nice wuppie. The process was relatively simple and the result is a nice soft ball for playing. Finally something different than all the 'vechten' (fighting) Alex wants to do all the time with his toys.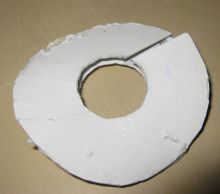 Step 1:
Cut two cardboard circles and put them on top of eachother. Make sure both of them have a cut across from the outside to the center. You will need this cut later to easily remove the cardboard from the wuppie.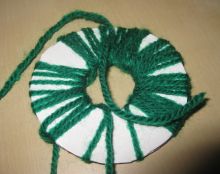 Step 2:
This it the bulk of the work. Use a cord to cover all the cardboard, en keep adding the cord until the entire center is filled with the cord and you cannot add any more.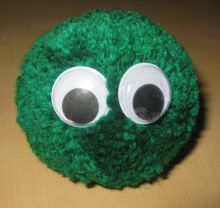 Step 3:
Once you are done spinning the cord you need to cut open the wuppie from the sites. Put a sharp knife of scissors in between the twee pieces of cardboard and cut all the cords.
Step 4:
After cutting all the cords do not remove the cardboard. First add a few ropes to bind the center of the wuppie. Wrap the rope thightly though the center (in between the twee cardboards) and make a thight knot. Then remove the cardboard pieces. Your wuppie is now done. Some prefab eyes make it even better. Have fun!