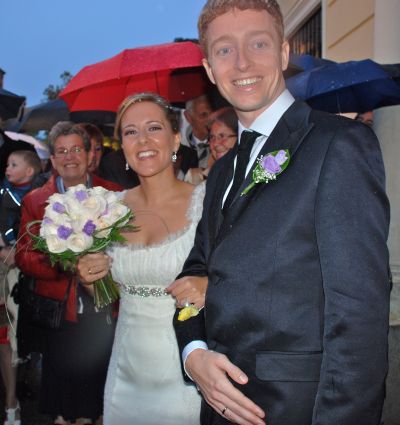 For us the day of our marriage was a very good day which we enjoyed a lot. There were some issues with the horrible weather, family members that were robbed and people falling but still. We are very happy so many people showed up to celebrate this day with us and we would like to thank everyone for their kind words and of course for all the presents.
Our honeymoon started in Athens. We walked around a couple of days and got a taste for Greek culture, kitchen and history. Now we are visiting a couple of very nice Greek islands, and right now we find ourselves stranded on the island Syros. The only boat capable of taking us to the next island cannot sail because of some winds. Still we hope to set sail this evening and continue our trip past some more islands. We still would like to visit Naxos, Santorini and Crete. After Crete we return to Athens where we´ll start a car trip exploring Greece for one week more.
Afterwards we return to our normal lives on our Spanish island.