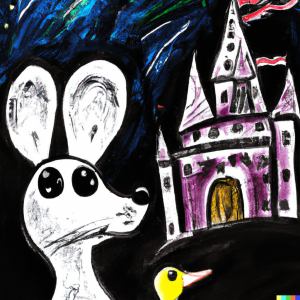 In a couple of weeks the waiting is finally over. We will head over to France, to visit euro Disney and Paris. Alex has been counting down the days for a couple of months already. I must admit I had big doubts. Before planning this trip I was convinced that Disney was a bit of a rip off. A place to avoid. A fake place, with abused workers in suits with a smile painted on it walking around the park. I felt it was a place where 'undercover' employees walk around to check on the 'visible' minimum wage workers, and where incorrect behaviour will not be tolerated.
I still feel like it is place of conflicting emotions, but I now see that there is also the other part. The part were everyone is (trying to) work together to create a long lasting good memory for people visiting the park. I have decided to just give the park a change. Lets see how I experience it. I am almost certain the kids will have a blast, and I don't want to hold them back. I want them to enjoy this experience as much as they can.
Visiting Disney is pretty expensive, so we will probably do this only once, so it is important to optimise our visit. If we are going to enjoy the experience we have to do our best to enjoy it thoroughly. We need some preparation, and we will need some discipline. We are going with a big group, so it will be hard. The group is all Spanish, so it will be even harder, but we should a least try and wake up early. Breakfast early and head to the park as soon as it opens. Try and do lots of different rides and not repeat the same ride all the time.
After a couple of days at the Disney park we have some more days in Paris. Seeing the city, with a couple of visits to the famous spots, but much more relaxed. Time to enjoy some wine, a crossant and some french cheese. Enjoy the sites, visit the Eiffel tower, float across the seine, check out the Arc du Triumph, maybe see the Mona Lisa, visit the cathedral, do some shopping? Who knows.