In twenty years time a lot will change and one of these changes will be the food we eat. Meat will become a luxury product that only the richt will be able to afford. The rest of the population will be forced to find alternatives. Fake meat, meat like or maybe even insects. We are already adapting to the future and made some nice meals with insects.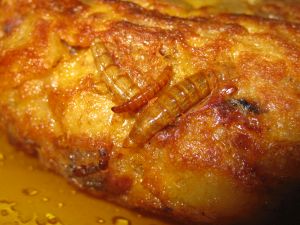 Tortilla with worms.
Ingredients: Buffalo-worms, egg, potato, chorizo
Result: Good!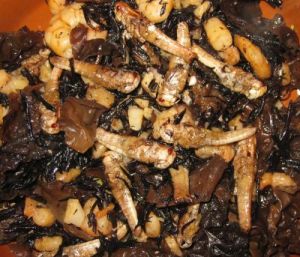 Grasshoppers with garlic and shrimp.
Ingredients: Grasshoppers, shrimp, algae, mushrooms
Result: Well…. maybe it was a bit to salty and the grasshoppers take some getting used to. They have a strange crunchy structure. We need a bit more time to get used to this dish, but it has potential.