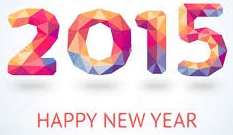 Another year has passed, and even if the years are all quite similar every year still comes with surprises. This year I returned to Spain for most of the time. Working three weeks from home and one in Holland works out much better.
This year Alex turned three. He is getting to be a big boy, and we can already talk about lots of topics. I speak Dutch with him and he replies in Spanish and sometimes with a little Dutch. He does like to be the center of attention, but we presume this is normal for all little kids. At school he is doing very well.
Ana had a quiet year. Still working at the hospital and being a great mother.
We wish everyone a very good 2015!