So ends this story. Valentine, Flor and the piglet Alex lived a long and happy life. Thomas became a successful farmer with a heart for his animals and Miranda eventually forgot about the pigs and never suspected anything.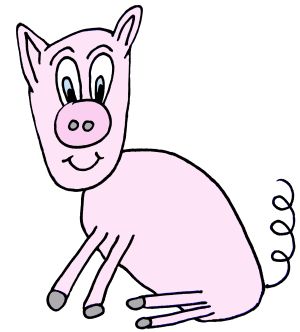 For Pek
Thomas and Valentine
Copyright 2011, Ana Sánchez de Abajo and Adrie Berg
Written by Adrie Berg
Story by Ana Sánchez de Abajo
Realization by Adrie Berg
Inspiration: Greece, November 2010
This work is protected by copyright laws. All rights reserved.